Keen to get hitched, hassle-free? Then elope, Goosewing style! Our Complete Package includes everything you'll need for your special day, comprising of the all-inclusive services of your wedding planner, our award-winning photographer and 2016 AIPP Wedding Photographer of the Year, Matt Streatfeild from Matts Photography, one of the Hunter Valley's most highly respected celebrants and all legal paperwork, your wedding ceremony held on our stunning grounds right here at Goosewing, two nights accommodation at the Cottage for one couple, a champagne breakfast hamper, your choice of wedding cake and floral bouquet with matching groom's buttonhole, and a wedding gift from your hosts. It doesn't get any better.. or easier. Let us take the stress out, and put the love and laughter in!
All packages include 2 hours ceremony grounds hire for just the two of you, or up to 20 guests. 
Contact us today for your free Complete Package e-Pack!
Photos courtesy of Matts Photography by Matt Streatfeild
2016 AIPP NSW WEDDING PHOTOGRAPHER OF THE YEAR
The Complete Package (Midweek: Monday-Thursday Only)
Your elopement ceremony held on the stunning grounds of Goosewing Cottage, 2 hours grounds hire - for just the 2 of you or up to 20 guests, 2 nights accommodation,  gourmet champagne breakfast hamper, the all-inclusive services of your wedding planner, our award-winning photographer and 2016 AIPP Wedding Photographer of the Year, Matt Streatfeild from Matts Photography (this includes your 2 hour session with Matt and your high resolution wedding photos in an online gallery ready to view, download, save, print and share), our fully accredited, experienced celebrant and all legal paperwork as well as your wedding cake and floral bouquet of your choice with matching groom's buttonhole.
Please Note: We specialise in traditional elopements. In order to preserve the peace and privacy of the property, we are strict on our 20 guest maximum. Strictly no parties or receptions are to be held on the property, but we are more than happy to recommend a suitable post-wedding venue in the local area.
*Midweek Package - Cottage Stay - 1 Couple (Monday - Thursday): $2695
*Midweek Package - Homestead Stay - Up to 4 Guests (Monday-Thursday): $2995
*Does not include public holidays or peak Christmas/New Years Period
We Support Marriage Equality
Our Optional Extras
Bridal Hair and Make-Up:
Bridal hair and make-up by our award-winning mobile stylist, in the comfort of your beautiful surrounds at Goosewing Cottage:
$250
Ceremony Adornment Package:
Vintage, bohemian (and a little bit country!), our gorgeous decorations package includes stunning silk rose and peony topiary and arbour arrangements, delicate lace curtains, a rustic personalised welcome board and ceremony signage for guests, your loveseat and signing table, a stunning vintage Persian carpet runner, beautiful hanging antique brass chandelier, candle votives as well as optional parasols for your guests. All colours are neutral in ivory with subtle pops of pastel pink and pale peach.          This package includes the installation and removal of all decorations:
$350
Nibbles and Bubbles Package: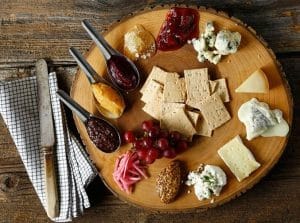 Weddings are thirsty work! Allow us to feed and water your guests following the ceremony while you enjoy your photo shoot on the stunning grounds at          Goosewing Cottage. Served on red gum timber rounds, our gorgeous platters include an assortment of locally produced soft and hard cheeses, artisan flatbread, farm fresh fruit and chutneys. We can also provide award-winning Hunter Valley sparkling wine for your post-wedding toast. Prices include 1 hour's service.
Nibbles Only: $30 per head (minimum 5 guests)
Bubbles Only: $30 per head (your choice of cuvee, sparkling blush or moscato)
Nibbles and Bubbles: $55 per head
Guest Seating Package:
If you opt to marry with family and friends by your side, we can arrange our stunning miss-matched vintage timber chairs for the added comfort
of your guests throughout the ceremony. Cost includes the set up and removal of chairs.
Chairs Only: $12 per chair
Chairs with Vintage Lace Bowknots (ivory): $15 per chair